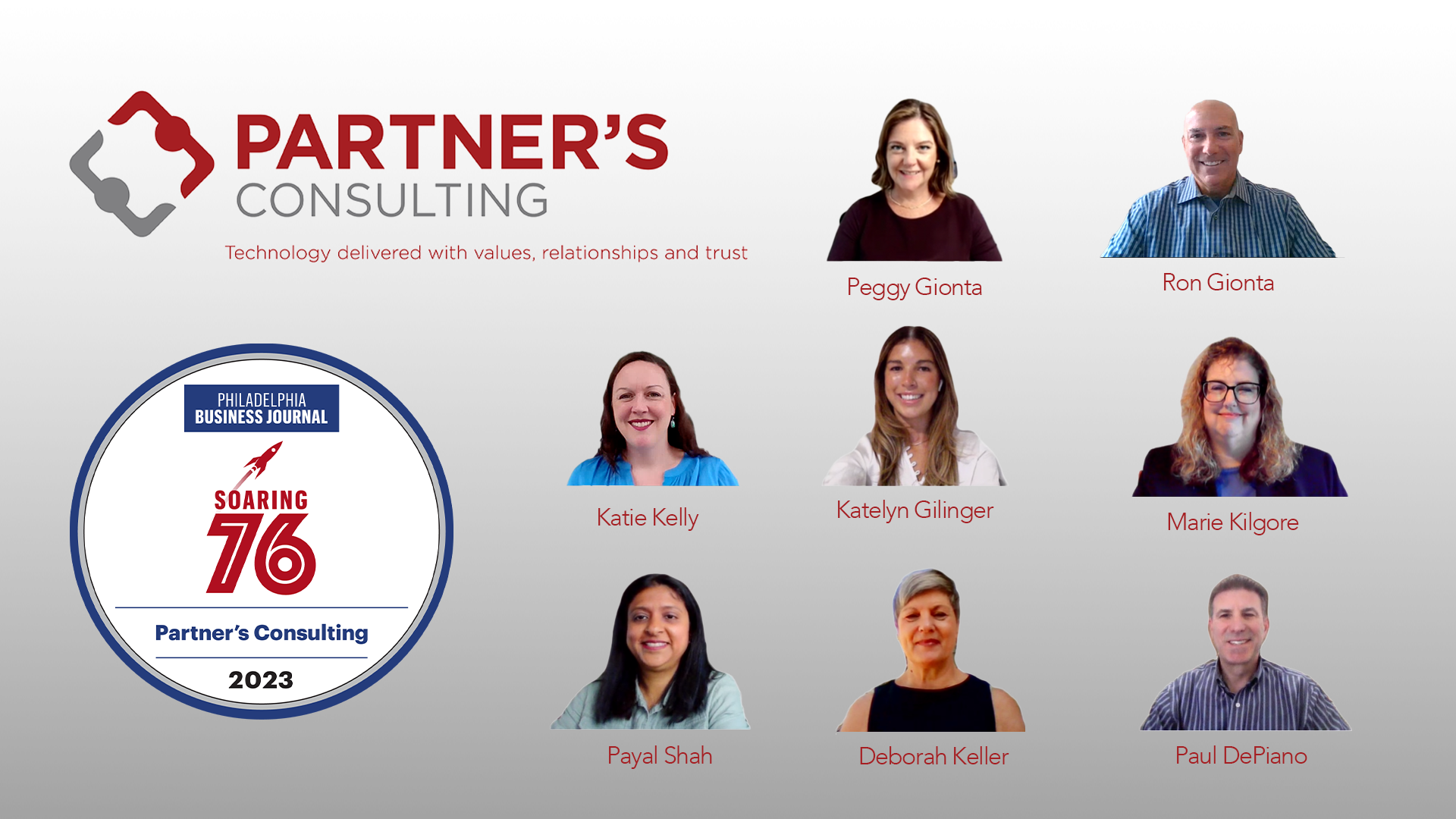 August 25, 2023
Each year the Philadelphia Business Journal publishes the Soaring 76 list and Partners Consulting has been identified as one of the region's fastest-growing companies. Listmakers are required to be headquartered in Greater Philadelphia, be independently owned without a parent company, have sustained revenue growth from 2020-2022, and a minimum revenue of $750,000 in 2020. 
To determine the list, the Business Journal sought online nominations from private companies. Those that met this year's parameters were then vetted through a process that included the Business Journal editorial board and or accounting partner for this year, CLA. In addition to private companies, publicly traded companies that met the same parameters were added to the final list. 
On Sept. 29, Partners Consulting will be featured in a special edition of the Philadelphia Business Journal.
"My team and I are so grateful to be a part of the Philadelphia community and to have this incredible acknowledgment of our hard work.  From our consultants who are working on-site at our customer locations, our internal recruiting staff and our business partners, we thank you." – Peggy Gionta, Founder
About Partners Consulting.
Partner's Consulting is the first and only woman-owned Project Leadership company that helps enterprises meet the changing demands of technology.
We pride ourselves on being a high-touch organization that works closely with our clients to accurately identify project leaders whose experience, talents and career objectives make them an ideal match.  We also stay actively involved to support both our client and project leader for the duration of the project to ensure their success and satisfaction.
About Philadelphia Business Journal


The Philadelphia Business Journal is the premier media solutions platform for companies strategically targeting business decision makers. The media products provide comprehensive coverage of business news from a local, regional, and national perspective publishing daily stories on its website, social networks, and weekly edition available in print and online. The Philadelphia Business Journal is part of American City Business Journals (ACBJ) that delivers a total business audience of over 10 million people via our websites and publications and nearly 1,000 annual industry leading events. ACBJ owns 44 business publications across the country that offers exclusive, in-depth business coverage.
In addition, ACBJ owns and operates AmericanInno, BizWomen, BizEquity and Hemmings. ACBJ is a unit of Advance Publications, Inc.