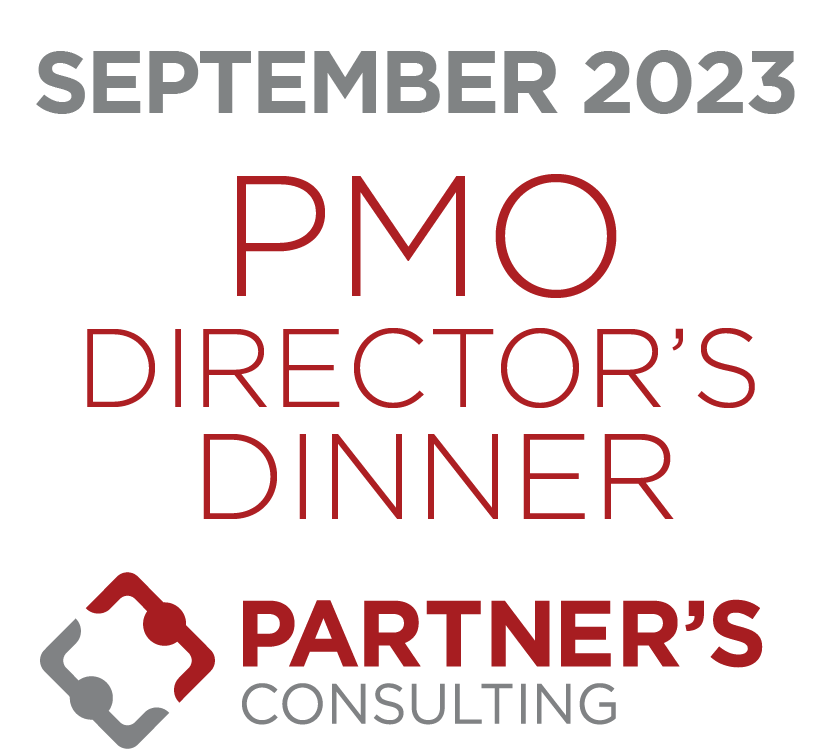 September 13, 2023
After a years-long pause on in-person events, Partner's Consulting, a local woman-owned business specializing providing IT Project and Program Leadership resources, hosted an exclusive PMO Director's Dinner at the Pyramid Club in Philadelphia with leaders from several of the region's largest corporations, including American Water, Cooper University Health Care, Comcast, SEPTA and SJI.
Terisa Enstad, Executive Director, Strategic Program Delivery & Portfolio Management with Comcast said, "I love to see the energy building again and how people are excited about being back together in person to learn from each other and share ideas face to face."
Peggy Gionta, who founded Partner's Consulting and has served as its president since 2006, began holding these meetups in 2014. "I am so grateful for the companies we work with who take the time to actively support WBEs and other diverse suppliers, so I wanted to reciprocate that support and provide a sales-free space where PMO leaders in the area could connect with each other and share insights and lessons learned," Ms. Gionta explained. "Limiting the number of attendees allows everyone a chance to ask questions and have meaningful conversations."
Jobin Philip, who leads SEPTA's PMO agreed. "It was insightful to hear from other PMOs regarding what process and tools work for them, and where they continue to see a need for improvement. Having the opportunity to ask curated questions from a group of my peers who are dealing with the same issues was valuable," he said.
The evening featured several open round table discussions, covering topics such as Artificial Intelligence (AI) in Project Management, Agile, resource utilization and capacity planning, change management, and portfolio management and prioritization. Many company leaders are turning to AI to optimize how their teams manage projects and allow project managers more time to focus on tasks that require the human element and cannot be automated, like strategy and relationship building.
"The conversation surrounding the use of AI was very informative and insightful," shared Robin Trauger, PMO Manager at SJI. "Interacting with others who have common experiences and being able to share their different approaches to common challenges helps to bring fresh ideas to old problems," she added.
Marie Kilgore, Engagement Manager at Partner's Consulting, led the conversation about different types of methodologies that companies use to manage their projects. "It was interesting to note the various ways the participating companies implemented Agile within their organizations," she stated. "Many companies agreed that it is just too difficult to support a "pure" Agile approach and they have learned to adapt to what works best for their individual organizations."
The Partner's Consulting team announced plans for additional dinners in the coming months. For information about attending or sponsoring a Partner's Consulting PMO Director's Dinner, please contact Katie Kelly at kkelly@partners-consulting.com.
Partner's Consulting is the first and only woman-owned project leadership company that helps enterprises meet the changing demands of technology. Based in the Philadelphia area, the company has specialized in providing IT Project and Program Leadership resources to oversee large-scale technology projects for Fortune 500 corporations since 2006. As a nationally certified WBE, commitment to diversity is one of the company's core values; specifically, recognizing the importance of placing more women and diverse candidates into senior leadership roles within IT.