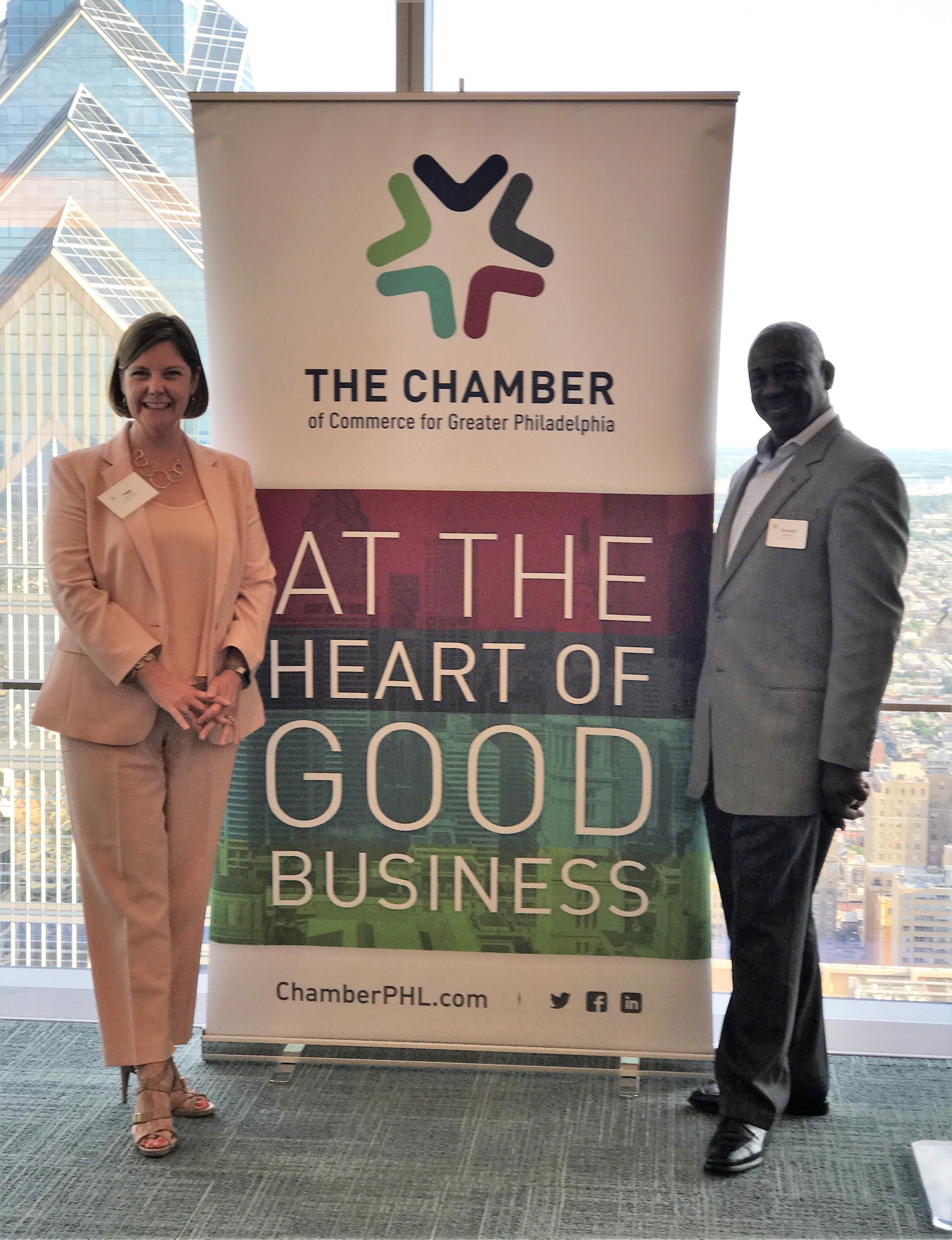 June 9, 2017
PHILADELPHIA, Pennsylvania (June 8, 2017) – Peggy Gionta, President and Founder of Partner's Consulting, celebrated her completion of The Greater Philadelphia Chamber of Commerce's CEO Access Network program last night at a reception held at the Comcast Center.
The Network, which was founded by David Cohen, Comcast's Senior Executive Vice President and Chief Diversity Officer, aims to create an informal network of relationships between large business CEO's and minority entrepreneurs in order to drive business and create economic opportunity for local businesses and residents. The Network is comprised of large-business CEOs who are paired with minority CEOs to share advice and counsel, as well as, networking and business development opportunities.
Last night marked the Chamber's culminating diversity and inclusion event of the year, and featured New York Times bestselling author, CNN News commentator, and former White House Spokesman, Keith Boykin, who discussed past LGBTQ business trends and how this work can shape future equitable strategies that lead to ultimately stronger institutions.
Partner's Consulting is an award-winning IT consulting company based in the Philadelphia area that provides professional services specializing in project and product delivery for Fortune 500 and 1000 companies. Established in 2006 by Peggy Gionta, Partner's Consulting's reputation for high quality service and commitment to a thorough, personalized process stems from its core value of Partnership. As a certified woman-owned business, clients and consultants alike are proud to partner with a company that truly celebrates diversity in the IT industry.
###