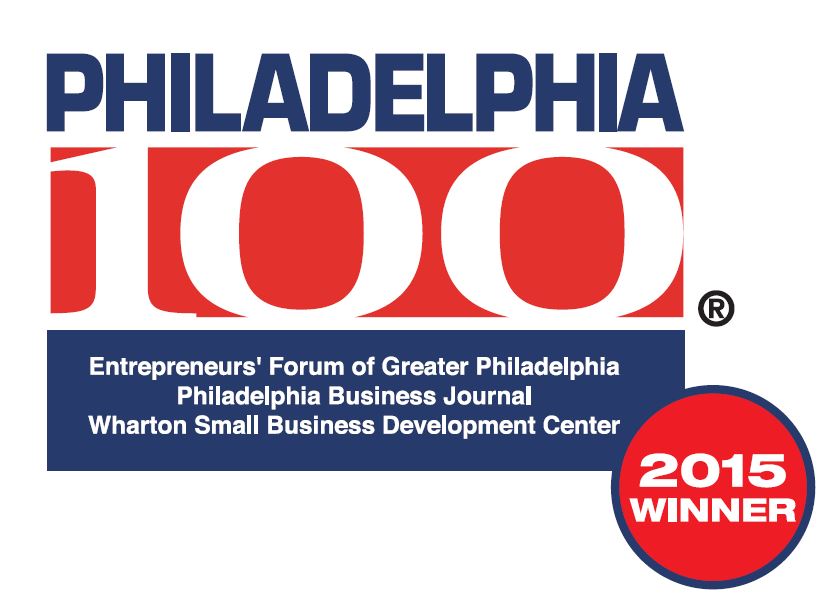 October 21, 2015
BROOMALL, Pennsylvania (October 21, 2015) – Partner's Consulting celebrated their third consecutive year on the Philadelphia 100 list with an impressive top 75 placement at the Philadelphia 100 Awards program on October 15, 2015. This year's top growing companies earned $950 million in combined revenue and an average growth rate of 85%.
Partner's Consulting has had a 3-year growth of over 138% and it anticipates continued success for 2015 and beyond. Partner's President, Peggy Gionta, was delighted with her company's position on this year's list and recognized that this success is greatly attributed to her team.
"It's an honor and such a significant achievement to be named among the 100 fastest-growing companies in the region. This award speaks to the strength of our organization, the dedication of our team and the partnerships we've developed as we continue to provide exceptional technology resources to the Philadelphia Region."
The Philadelphia 100 is a merit-based program that began in 1988 by The Entrepreneurs' Forum of Greater Philadelphia, The Philadelphia Business Journal and the Wharton SBDC. Only companies that are among the fastest growing, privately-held companies are awarded the Philadelphia 100 designation. The integrity of the process and the resulting list makes the Philadelphia 100 one of the most sought awards in the region.
Celebrating nearly 10 years providing consulting services in the Information Technology field, Partner's Consulting is a Nationally Certified Woman-Owned Business based in the Philadelphia area. The firm's reputation for high quality service stems from their commitment to a thorough, personalized process and partnership. Their core values are focused on partnering with customers, candidates and co-workers to meet the highest level of professional dedication to their clients' requirements and candidates' talents.
###